DYNAMIC BULLETPROOF SAFETY GLASS FOR SCHOOLS.
Students are our future. We want to make sure they can thrive in an environment that is conducive to learning; a safe environment where they are comfortable and that has spaces filled with natural light.
World's first dynamic bulletproof safety glass for schools
The most used Dynamic Glass technology around the world is now your best defense. Suntuitive SchoolDefender has been specifically designed and tested for use in schools and is becoming the new standard in dynamic bulletproof safety glass for schools.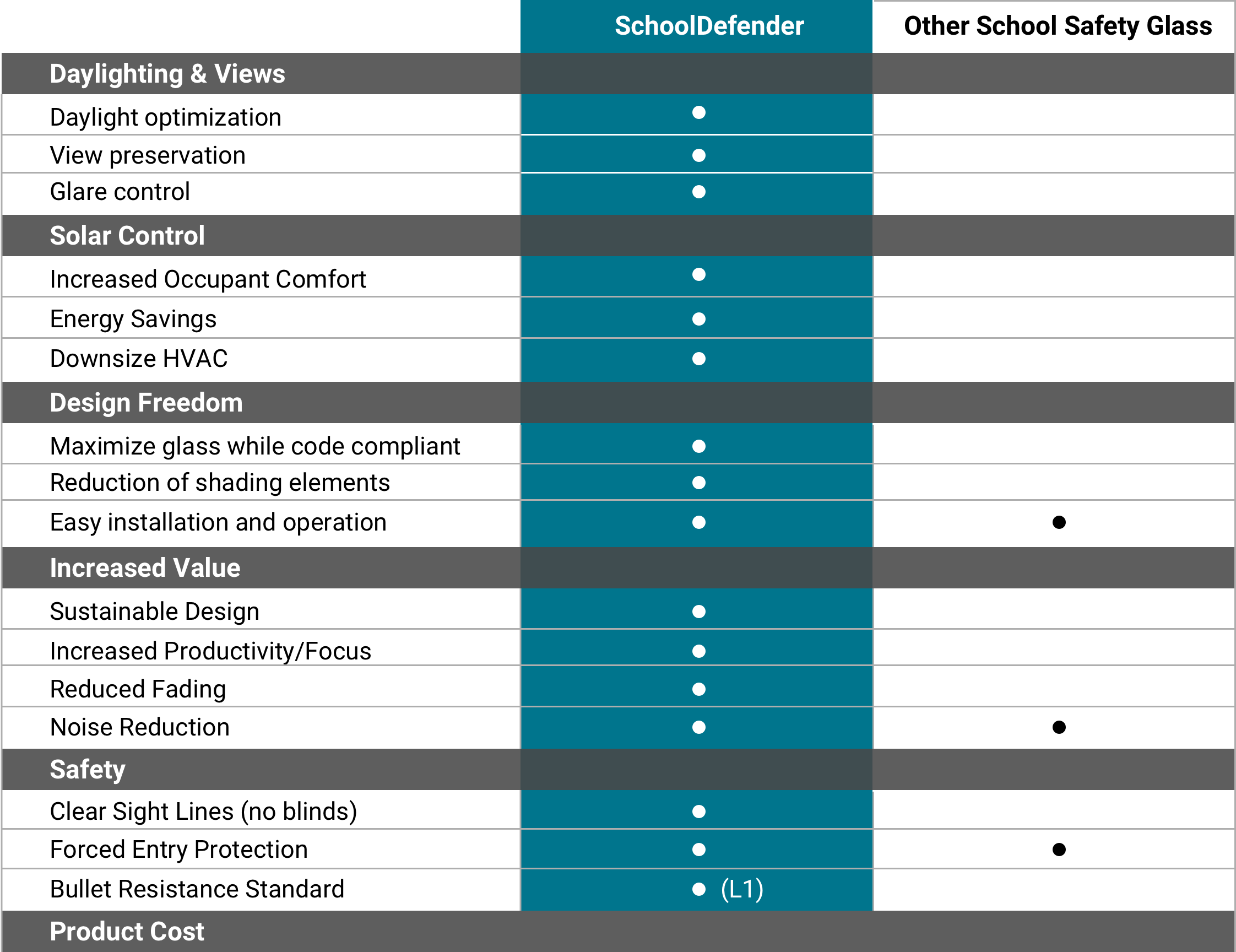 Suntuitive SchoolDefender increases the safety of students, teachers and school personnel by offering customized solutions including Forced Entry Protection and even Bullet Resistance, while still fitting inside normal window frames. This makes Suntuitive SchoolDefender the ideal upgrade for existing educational buildings as well as the safest dynamic glass choice for new construction. Suntuitive SchoolDefender is the only dynamic glass product in existence offering these levels of protection and performance!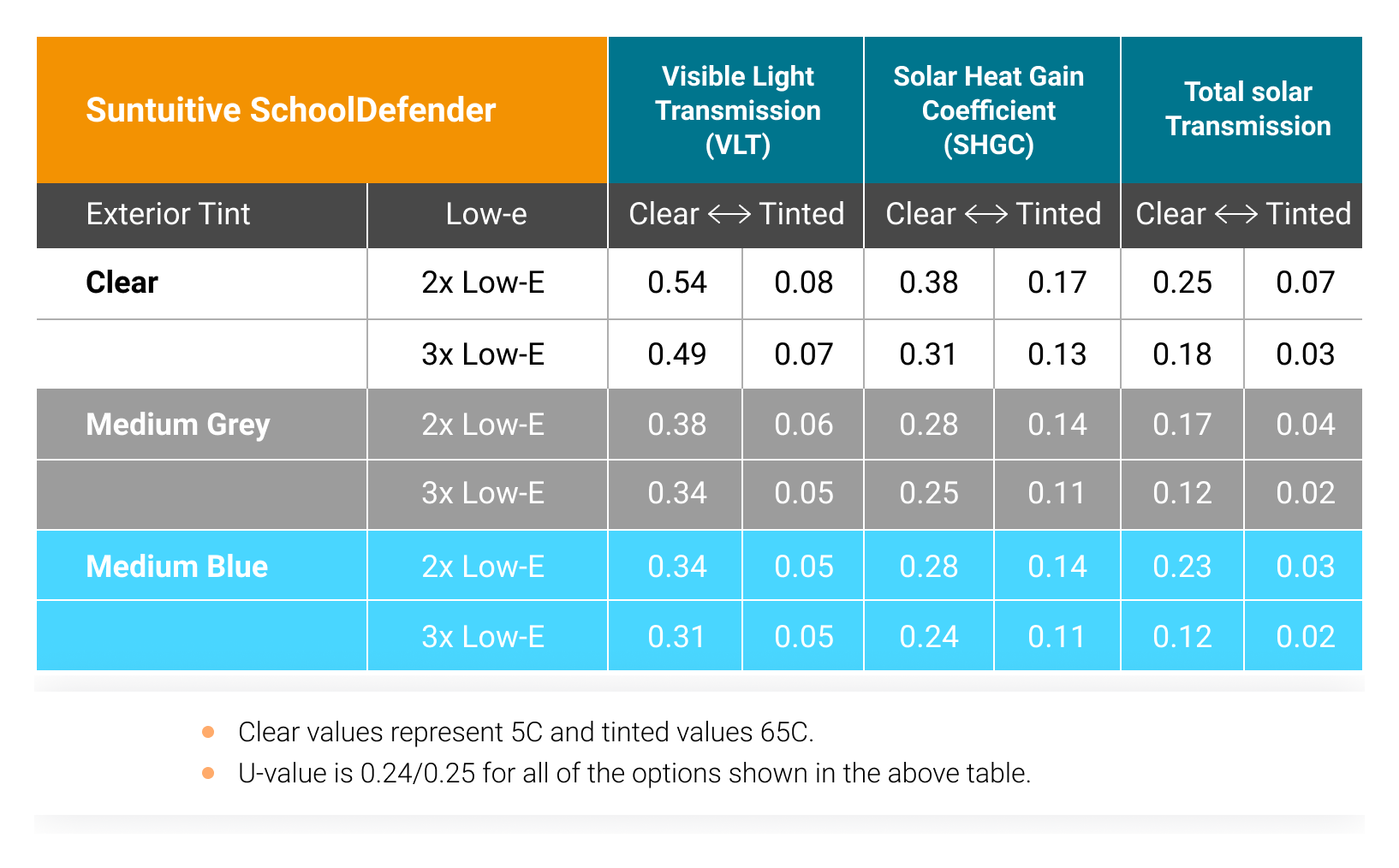 Suntuitive SchoolDefender – The first line of defense in protecting students and faculty.
Protecting students and faculty has always been a top priority of educators and now the safety culture within education calls for including high level protection safety glass as part of the first line of defense. SchoolDefender provides your school building, students, and faculty with forced entry protection as well as protection against a wide range of ballistic threat levels.
SchoolDefender protection provides for a strong defense against intruders between when a threat is initiated and when law enforcement arrives. SchoolDefender offers bullet resistance as well! It takes a lot of effort and time to wear down the integrity of this safety glass, and that effort and time slows down an intruder and protects whoever is inside a building.
Safety with a focus on daylighting and comfort
We can only hope the security aspect of this glass is never tested in the real life setting but if it is, School Defender will be ready. However we know that the energy efficiency and design SchoolDefender will be tested daily with regards to the occupants' comfort and well being. Students will benefit from the natural light that will be now allowed efficiently in to the space, with glare mitigated. They will also benefit because the glass brings an additional acoustical performance that will make the interior learning environment absent from potential noisy outdoor distractions.
Make Suntuitive SchoolDefender part of your school safety plan!
You may also be interested in this: