InsulateD Bulletproof Glass.
Thompson Innovative Glass, manufacturer of Suntuitive, is proud to introduce insulated bulletproof safety glass that combines the benefits of high-efficiency insulated glass with the safety aspects of forced entry protection and bullet resistance. Now you can have a work environment filled with light and the peace of mind of working in a secure space!
Safety With A View
Thompson's line of Defender® glass products offers a clear view of the outside while protecting those inside. As an industry leader in advanced glass and lamination technologies, Thompson offers customers throughout North America a full line of high-quality, custom glass products. The Defender glass series offers many choices and eliminates specific threats. Defender's forced-entry protection products have been tested to withstand extensive physical attacks. Several Defender products also offer different levels of bullet resistance (BR). Our Defender BR-rated products are certified through third-party testing to meet and exceed industry standard UL safety code requirements for those levels.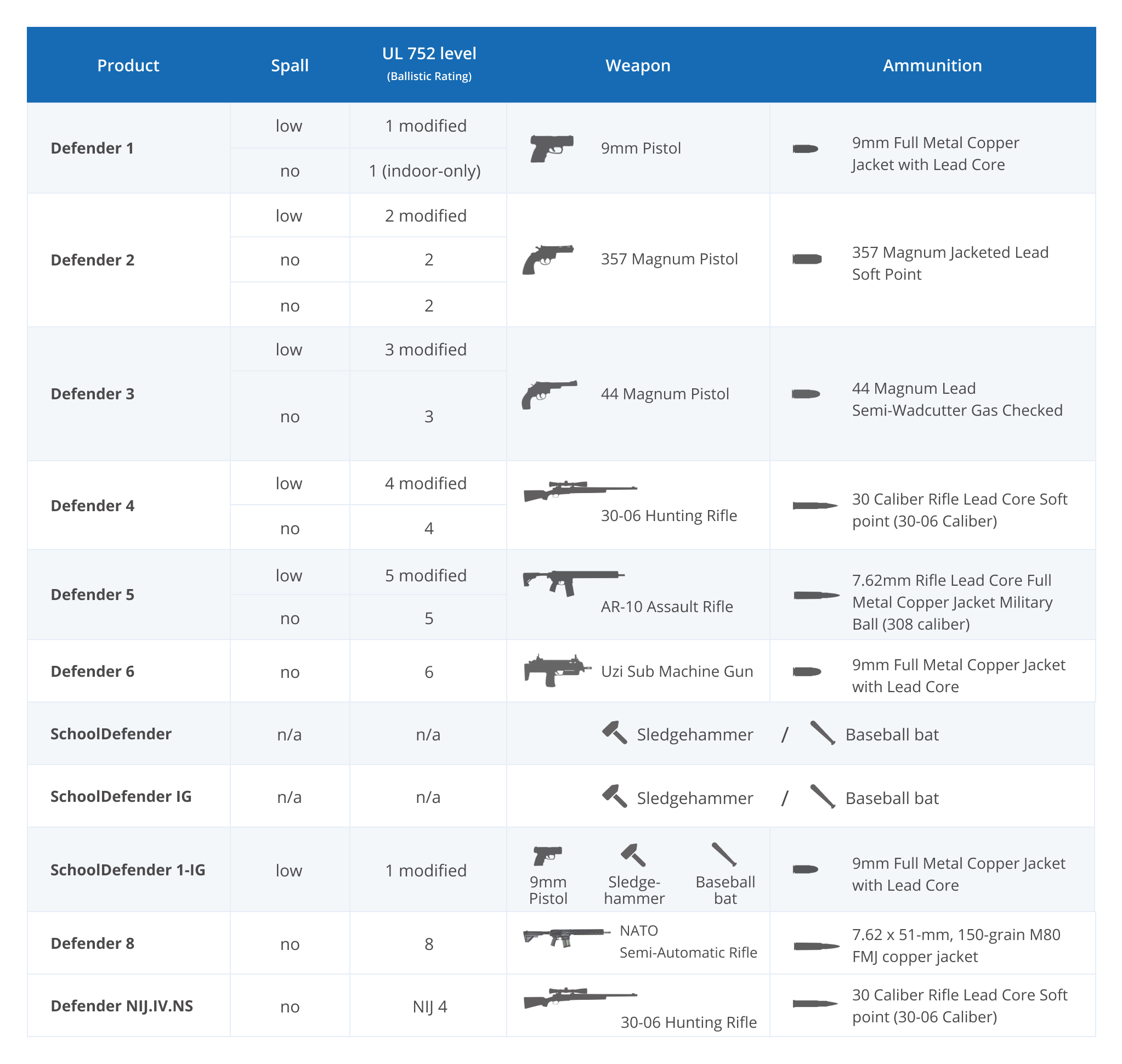 Defender – Your first line of Defense
Embassies, federal buildings, courthouses, stadiums and community centers. These are just some of the structures that currently demand some sort of protective glazing. These are important public structures that are designed for advanced protection. Defender delivers multiple levels of security without losing the design and comfort advantages of high-efficiency insulated glass.
Efficient Daylighting Done Safer.
XXXX DEFENDER ADDITIONAL TEXT NEEDED XXXX For too long buildings that needed additional security would reduce the window to wall ratio dramatically. Glass was considered a weak point and in many cases traditional non-protective glazing is indeed that. However with the development of Suntuitive Defender, the performance needed to protect is there, as are the benefits with natural light and the occupant comfort that goes with it.