Dynamic Glass Performance
With its dynamic Visible Light Transmission, dynamic Solar Heat Gain Coefficient, as well as high performance insulating values, Suntuitive does MORE.
Choose Your Perfect Range
One of the unique aspects of Suntuitive is that it allows you to create the glass make-up of your choice. By choosing different thicknesses, tints and types of low-e you can create the perfect range in VLT (Visible Light transmission) and SHGC (Solar Heat Gain Coefficient).
The following table offers an example of how you can control these ranges by choosing different glass make-ups for your project: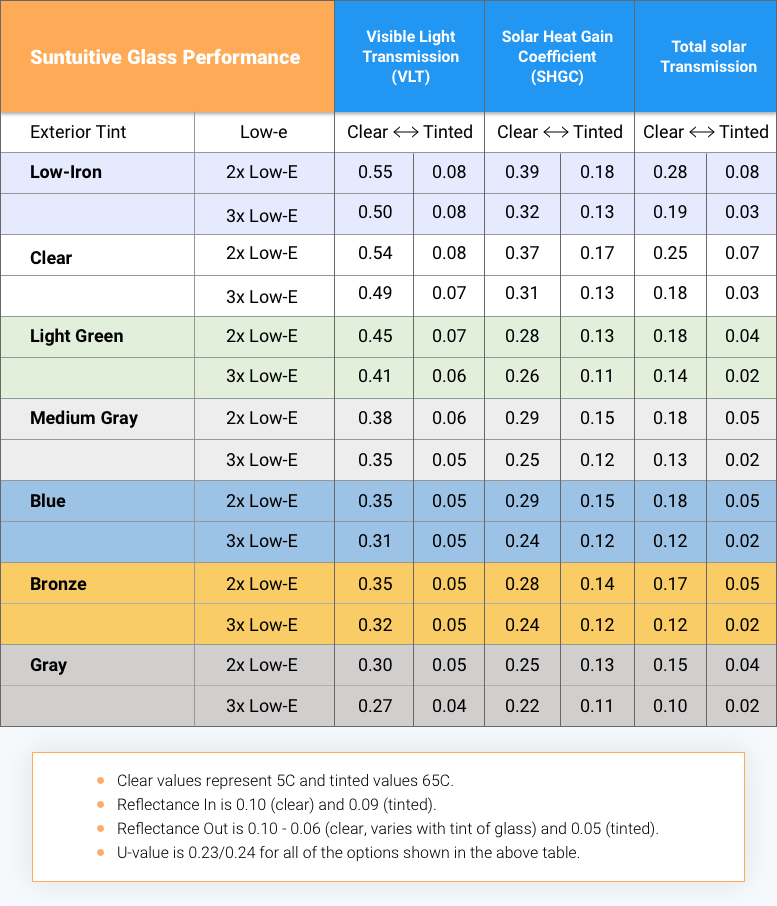 Being able to choose different glass make-ups allows you to find the perfect balance between daylight autonomy and glare mitigation, while ensuring maximum comfort for building occupants. For glass make-ups that are the most optimal we can send you detailed information that will show a cross section of the glass make-up as well as more detailed performance specifications.
You can see an example of one of these glass make-ups and performance specifications in the illustration below.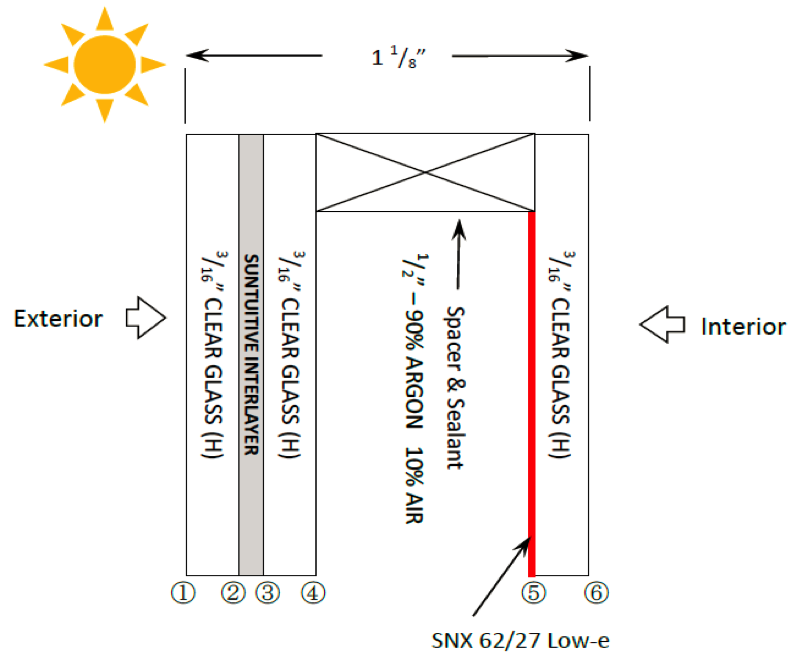 Raising the bar in California and Beyond
Title 24 in California addresses Energy Efficiency Standards for Residential and Commercial Buildings.  It was created to reduce energy consumption and to incorporate new energy efficiency technologies and methods.  Title 24 raises the bar for energy codes throughout the US.
With regards to Title 24, The California Energy Commission has specifically listed "Dynamic Glazing" as a solution to meet the new rigorous fenestration requirements.
California Title 24 already raises the bar or traditional glazing systems to a very high efficiency standard, called 'New Standard'. The illustration below shows how Suntuitive compares with this 'New Standard' in a popular Suntuitive glass make-up.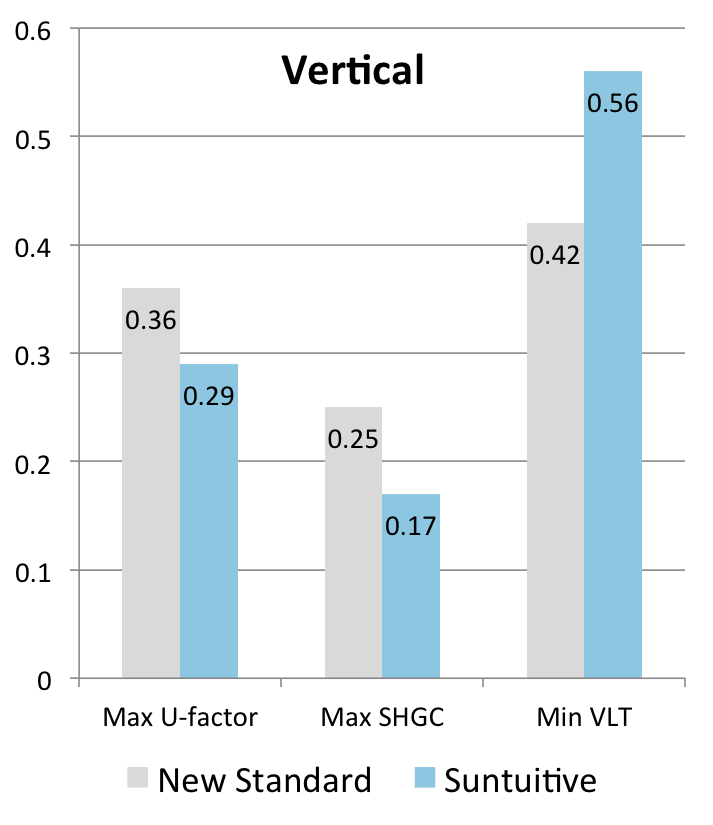 We're here to help!
Suntuitive Dynamic Glass offers you a lot of freedom when it comes to the glass make-ups. These options not only give you a lot of design freedom, but at the same time Suntuitive remains easy to specify.
We are always here to help and answer questions you may have about performance or how to specify Suntuitive Dynamic Glass. Contact us for more information!
You may also be interested in this: