Suntuitive controls the Solar Heat Gain Coefficient (SHGC), offering a dynamic range that adapts to sunlight conditions. Suntuitive provides optimal thermal comfort within a space which leads to energy savings . Suntuitive's Sustainable design is compliant with strict building codes and compatible with LEED, BREEAM, and other Green Building rating systems and standards.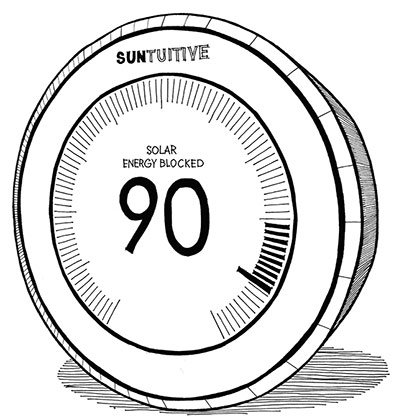 Thermochromic technology continuously responds in response to direct sunlight throughout the day by dynamically adjusting SHGC to provide optimal solar control
High performance SHGC properties / prevents up to 90% of solar heat from entering a space
Customize your Low-E to prevent excess solar heat
Good U-Values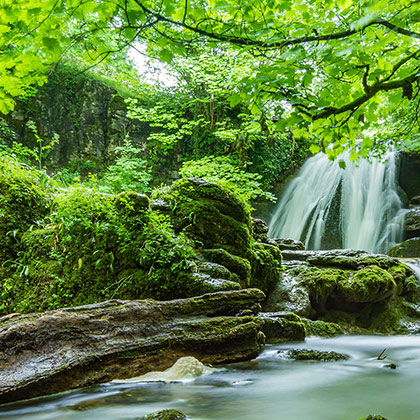 Using Suntuitive Dynamic Glass reduces the heat load of a building and can save up to 43%* on energy.
Suntuitive minimizes energy use by reducing heat loads in winter as well as cooling loads in summer.
Daylight autonomy allows for a reduction in the need for artificial lighting.
Thermochromic glass is a passive technology and doesn't require a power source, other than solar energy from direct sunlight.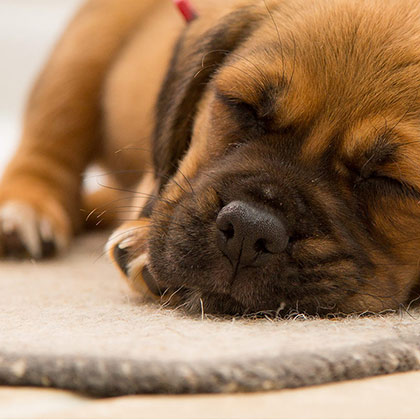 Comfortable temperatures, even when sitting directly behind the glass
Suntuitive mitigates effects of excess heat
Suntuitive is solar responsive and works independent of ambient temperatures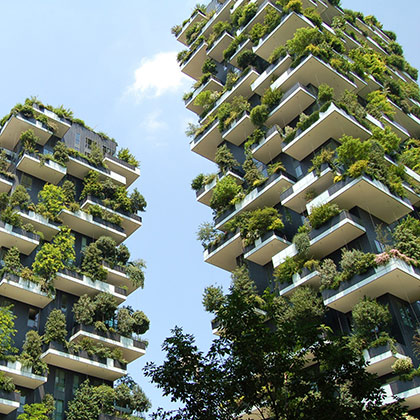 Code compliant with Title 24
Sustainable, Green, Passive, and Net Zero Energy- friendly
Can contribute to LEED and BREEAM certifications