A New Level of Occupant Comfort.
Suntuitive's dynamic interlayer works to maintain a thermally comfortable space for all occupants.
Control Solar Heat
Suntuitive Dynamic Glass helps control the heat load of a building, resulting in comfortable temperatures for building occupants. With its dynamic Solar Heat Gain Coefficient, it can actually respond to outside conditions and decrease the heat load, keeping building occupants comfortable. Suntuitive prevents up to 90% of solar heat from entering the building.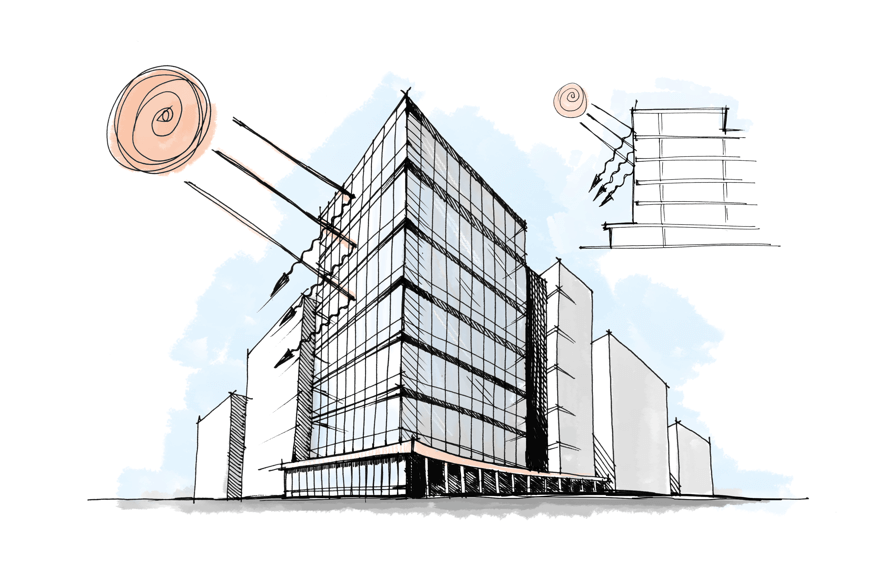 Comfortable in every season
The solar responsive glass works independent of ambient, or outside, temperatures. On a cold sunny day, the glass will still tint and maintain occupant comfort within the building.
Occupant Comfort
Studies show a direct relationship between daylighting and temperature on an individual's productivity and overall health. The more thermally comfortable someone is, and the more access that person has to optimal daylighting, the better his or her overall health and productivity.
Spatial Utilization
Suntuitive lessens the effects of excess heat coming directly through the glass such that an occupant can sit directly behind the glass and be comfortable even on a sunny day. Space can also be saved with Suntuitive enabling the usage of smaller HVAC systems, that allow for recoverable areas otherwise lost to HVAC systems with large dimensions.
You may also be interested in this: