West Michigan Regional Airport Installation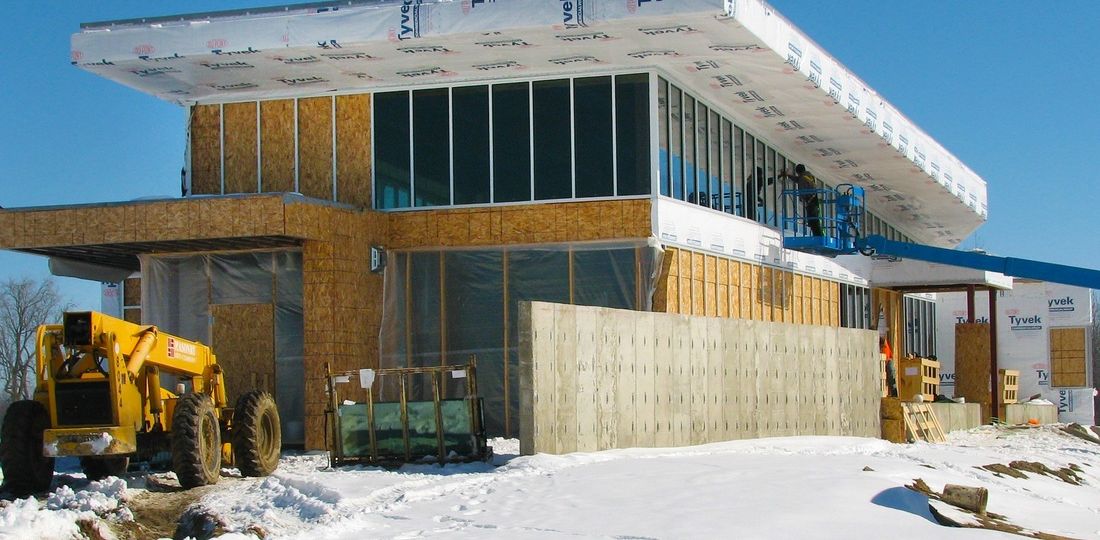 The design of a modern airport is becoming a "must see" attraction and with the  added need for an intense security protocol, the amount of time people spend at airports has been growing a great deal.  Plus there's a pride factor, as visitors to a city first encounter the airport and make their initial impression of the community.  So having something modern, innovative, and inviting has become more important than ever.
At the West Michigan Regional Airport (WMRA) such a transformation is taking place.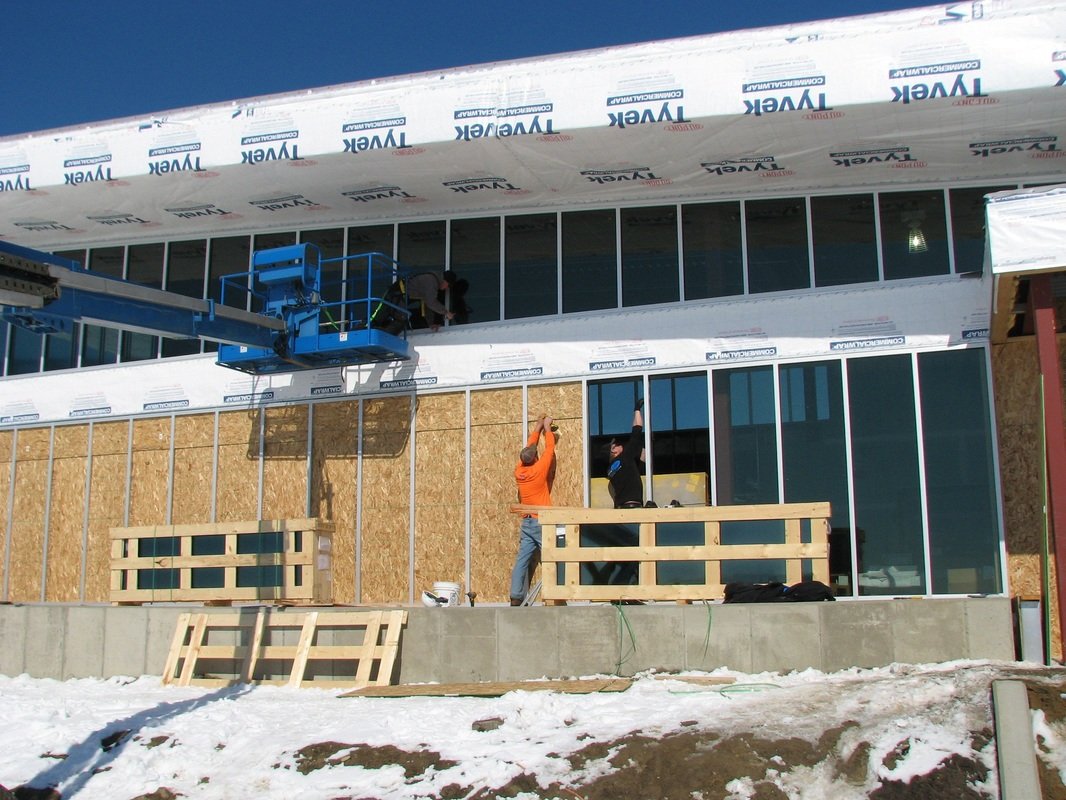 The current terminal at the airport was severely outdated and so ground was broken to build the new Airport Office Business Center & Aircraft Apron Area on Monday, September 21, 2015.  This facility will surely be an eye catcher and one of the keys to note is the usage of innovative and cutting edge products.   One example is Suntuitive Glass® from Pleotint.
"Being involved on this project is important to us in a couple of ways," commented Chad Simkins, Vice President of Pleotint. "The facility is a perfect application for a high performing, energy efficient, dynamic product like Suntuitive Glass.  Our product is self-tinting in direct sunlight, and blocks excess heat gain and glare, so it will keep occupants cool and comfortable while preserving their view.   In addition to reducing energy use, this glass for the airport is safety rated and will significantly deaden sound."
Ken Brandsen of Progressive AE led the design team on this effort and is confident visitors will come away impressed.
"For those corporate visitors exiting a "$50M" Gulfstream aircraft, the facility will represent "alignment" with expectations; but also unexpected level of design and forward thinking region.  The design is very much in response to performance based design – strategic alignment with the early visioning and design charrette process as represented by the community participants.  Once inside the facility, the furniture products represented will be the latest and greatest as represented by two global manufacturers; Haworth and Herman Miller.  I believe most guests will be left with a sense of "WOW" considering the size of the community and surrounding region."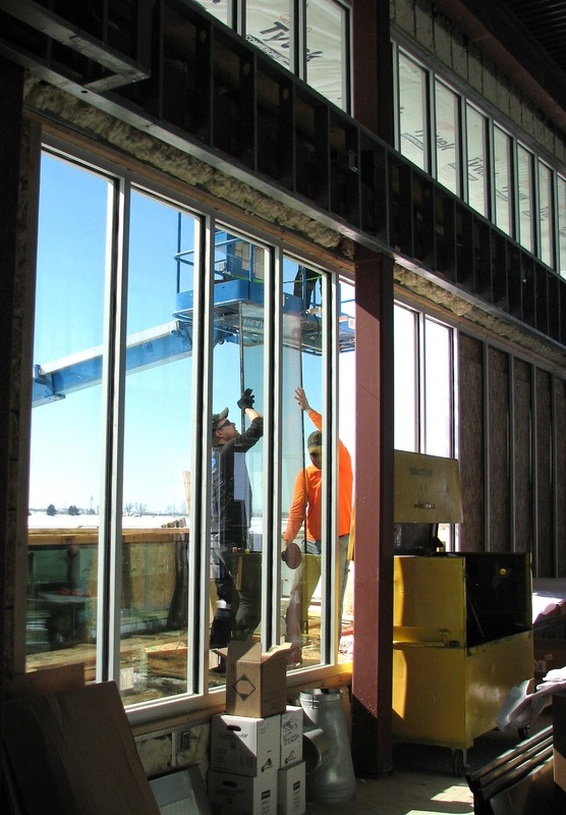 Construction of the new facility is moving along at a very good pace, with expected completion by the end of summer.  The WMRA is tracking the construction week to week on it's website at www.westmichiganregionalairport.com.  The Manager of the airport is Greg Robinson and he's been a key cog in bringing all of the local parties together leading to what has been to date a very smooth collaborative effort.
​
"It's been great working together with all parties and I am very excited and anxious for the construction to be completed and for our businesses who provided materials here to have a showcase for the world to see," said Robinson.
Pleotint's Simkins agrees.
"There's no question we are honored to be a part of a collaboration of many regional companies that are involved in this project as we are proud of this community we call home and want to show the world how great the Holland and Western Michigan area is."
And as for that community Brandsen sums it nicely.
"Being a life-long resident of Holland, this is critical to the culture of a community.  The airport represents a key business tool for so many organizations.  It is vital to the economic health of the region.  As such, many individuals and businesses have contributed."