Suntuitive Dynamic Glass – Demonstration Instructions
Your 12″x12″ sample will arrive in a Suntuitive sample box. We recommend leaving the sample in the box and either removing or folding back the lid to expose the sample.
There will be a sticker in one corner of the sample that indicates the sun side. Be sure that side is facing the sun.
As pictured, covering half of the sample with this instruction sheet to shield that portion from the sun is a successful way to show a direct comparison between tinted and non-tinted Suntuitive Dynamic Glass.
Place the sample at an angle facing the sun.
After about 30 minutes of sun exposure the sample will darken, and you will be able to see Suntuitive DYnamic Glass' thermochromic technology for yourself.
To maximize darkness and experience the full range of tint, leave the sample exposed to the sun for an additional 30 minutes.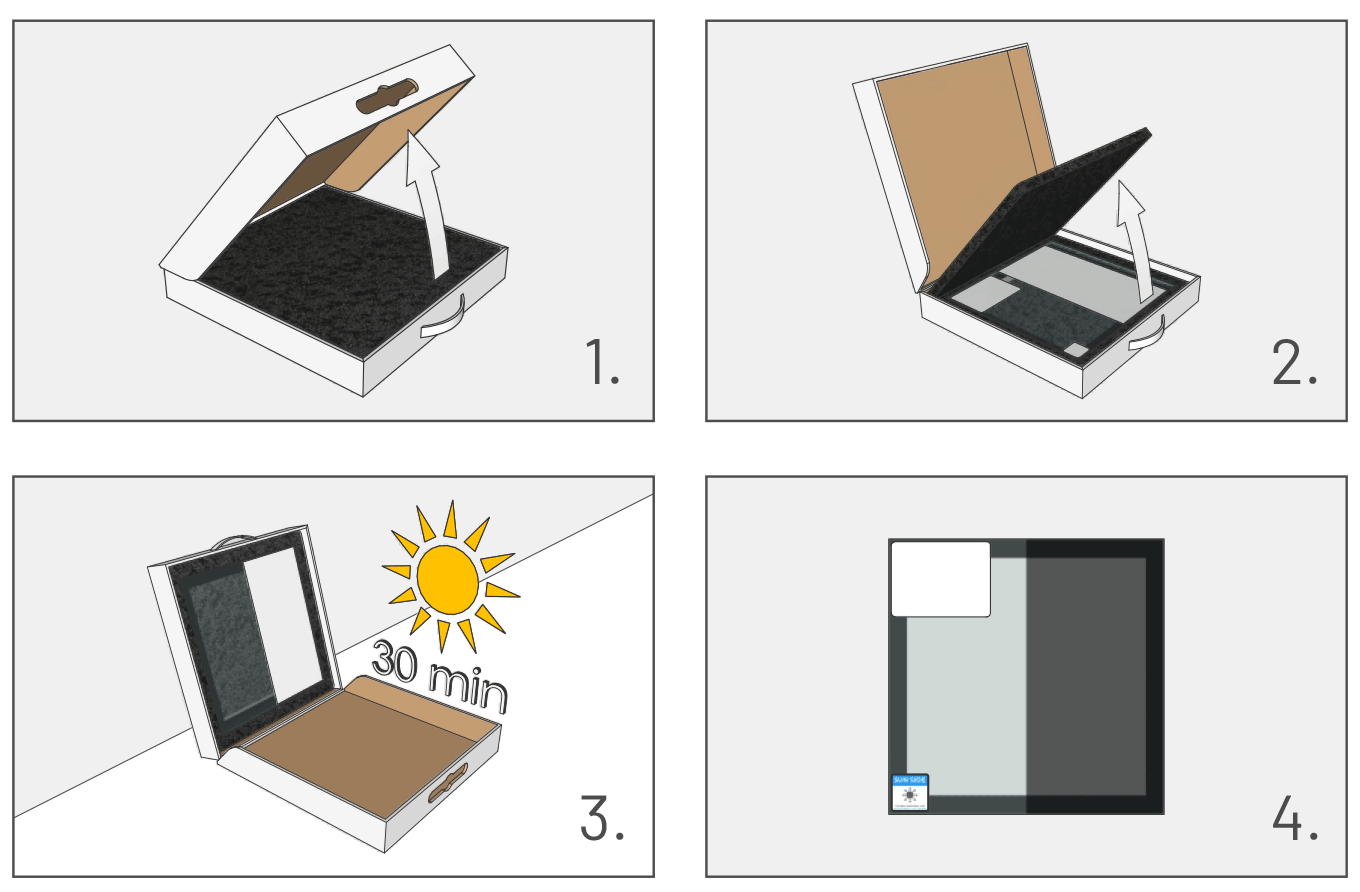 Any questions?
If you have any questions, please do not hesitate to contact us!
You may also be interested in this: