Is it Time for New Windows?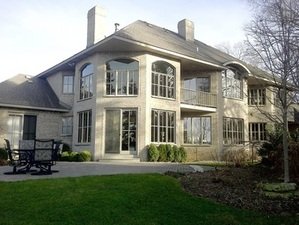 Windows are your view to the outside world, and are an integral part of your home or office's design and efficiency. So, it's important that they are working the best that they can for you. Unfortunately, older windows are notoriously inefficient and do not have the low-e coatings, gas-filled cavities, or dynamic components that can be found on the market today.
If you're starting to doubt the performance of your windows, ask yourself some questions. Is your home or office hot in the summer and cold in the winter? Is it difficult to maintain a consistent indoor temperature? Do you feel a draft, or hear howling when it's windy outside? Are your windows painted shut? Are they single-pane?
If you answered yes to any of these, then it may be time to upgrade. Not only can new windows resolve these issues, but they also provide you with a multitude of other benefits. For example, new windows:
Are virtually maintenance free for a number of years after installation, aside from regular cleaning and care;
Increase curb appeal and value;
Typically feature double- or triple-pane glass, improving security and thermal efficiency, while reducing outside noise;
Can feature low-E glass that helps reduce heat transfer and ultraviolet rays, which can fade carpets, walls, and furniture;
Can incorporate a dynamic component, such as our Suntuitive interlayer, minimizing heat gain and maximizing natural daylight;
May be eligible for federal tax credits; and
Lastly, they can improve energy efficiency, lowering heating and cooling costs.
Are you looking for new windows, or do you have some questions? Let us know. We'd like to help you put the view back into your windows!